LAST MONTH, PURELY DIGITAL HAD THE PRIVILEGE TO BE INVOLVED WITH THE DERBY MAINFRAME AWARDS. PRODUCING SOME VERY BEAUTIFUL PIECES AWARDED TO EVERYBODY SHORTLISTED AT THIS YEAR'S EVENT. 
February and March is awards season. That means the films you've never heard of clean up at the Oscars, and the music you hate wins big at Brits. At least that's how we remember it.
But there's one event this year that's got everybody at Team Purely on tender hooks. The Mainframe Awards is a celebration of Derby's creative and digital industries — and this year, we had the privilege of producing the awards handed out to everybody shortlisted for the finals.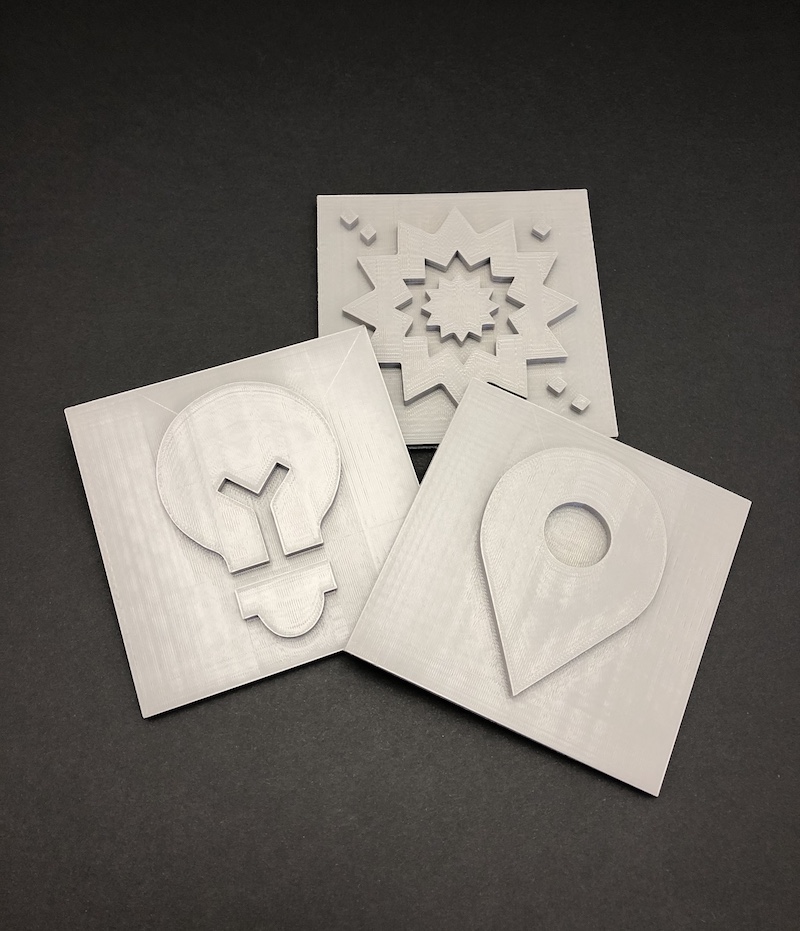 Each award has been meticulously crafted using a 3D printer, and is sculptured out of an environmentally friendly material. We wanted to ensure they were as sustainable as they are beautiful.
"We were absolutely thrilled when Mainframe asked us to be involved," explains Purely Digital's MD, Andrew Edmondson.
"The Mainframe Awards is a triumphant recognition of Derby's flourishing creative professional community. It makes us proud to be a able to demonstrate our support in this very special way."
Thanks to our in-house 3D printing capabilities, we were able to produce the awards handed out to everybody shortlisted at last week's event in a very quick turnaround. The REPLICATOR+ is a phenomenal piece of kit that many of our customers are discovering the unique benefits of — producing high-quality 3D printed designs and fixtures, formed out of a non-toxic, degradable PLA that yields extremely polished finished results.
"Because of the rising demand for 3D printing, we've invested in our production capabilities, " continues Andrew. "Our newly installed Makerbot Replicator+ allows for precision 3D printing of the best quality — no warps or curling.
"We wanted to deliver something truly special for the Mainframe Awards, and we're very happy with the results. It was a huge pleasure to attend the shortlisting ceremony, and seeing the nominees receive their awards was a spectacular moment."
The finals for the Mainframe Awards 2019 takes place in April. Categories include businesses and individuals who have shown innovation in the creative and digital sectors, as well as those who have helped to make Derby a city that is widely recognised for its innovations and achievements. For more information and key dates, visit mainframederby.co.uk.

At Purely Digital, we can't wait to see our designs on show!